Fishers Art Center and Municipal Building
We were honored to collaborate with Context and BW Construction on our submission for the design of the new Fishers Arts Center and Municipal building.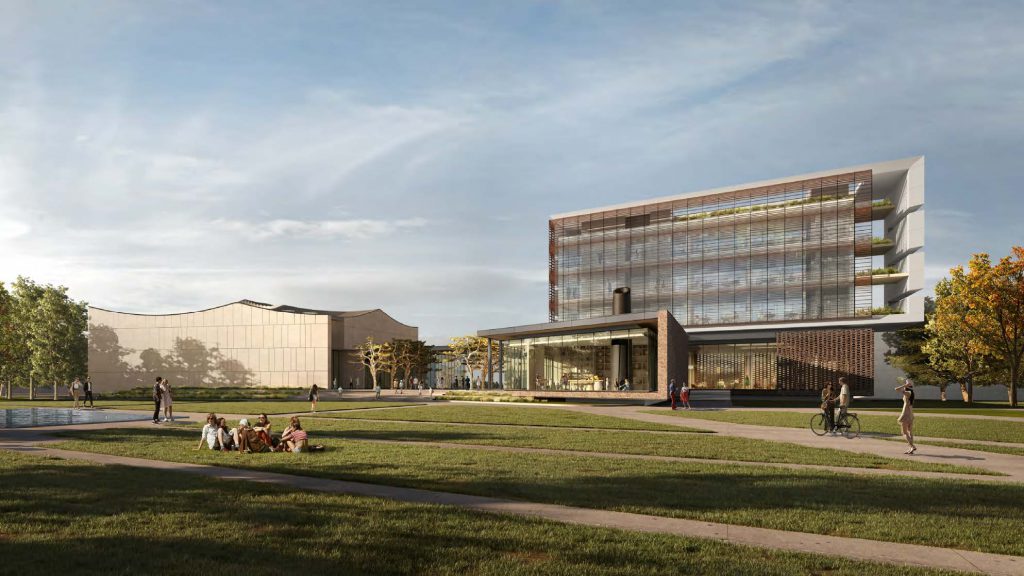 Public and Private
Our design has both private and public components. It was important that the design support a robust art program. This includes an auditorium to fit 400 people, fine arts classrooms, and a pottery studio among other features. There is also a City Council Chambers with seating for 50, a Town Court, and Council Meeting Room.